If you enjoy reading this blog, please consider sharing it on social media!
If you know wine, you know that California is considered a legendary wine region known all over the world, & Napa Valley Cabernet Sauvignon is the crown jewel. Napa Valley wines are enjoyed globally and Cabernet Sauvignon has led the way. Though there are other red wine varietals in California like Bordeaux blends, Merlot, Pinot Noir, and Zinfandel, Cabernet Sauvignon is the most popular grape in the region. Check out the curated list for our 10 favorite Napa Cabs and have them delivered.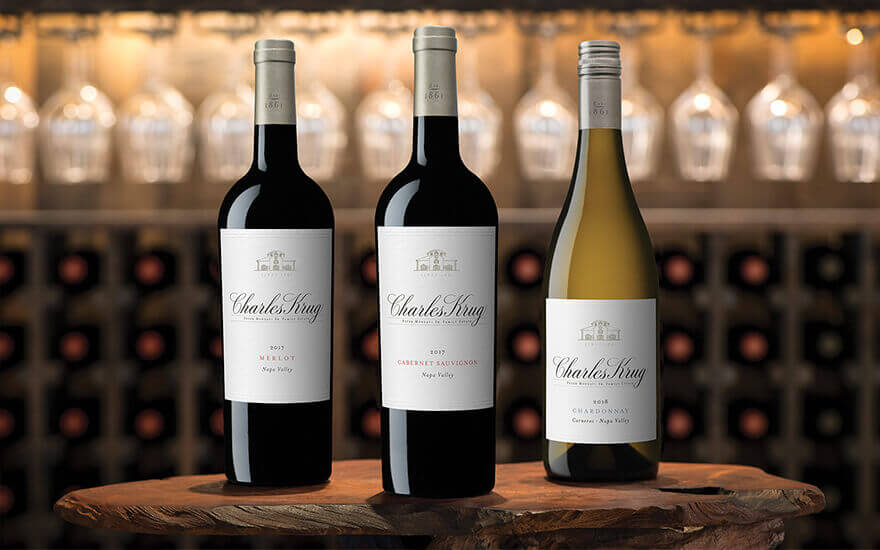 Charles Krug Napa Valley Cabernet Sauvignon
Sourced principally from five family estates in Yountville, our Napa Valley Cabernet Sauvignon displays black fruit aromas with hints of brown sugar and toffee. This medium bodied wine showcases a rich mélange of cherry, blackberry and black currant flavors set against a beautifully integrated backdrop of lightly toasted oak, all leading to a smooth lingering finish.

Editor's Note: Bold and structured cab full of cherry, vanilla, and oak. Amazing with red meat
Orin Swift Cellars Palermo Cabernet Sauvignon
A seamless assortment of classic Napa Cabernet aromas exude from the glass — cassis, black cherries, chaparral and a touch of intriguing butterscotch. On the palate, the wine is tastefully expressive with ripe raspberry, crème caramel, bay leaf and two types of currants— red and black. Carrying its own weight through the finish, the wine's prominent tannins will soften over time.
Stags' Leap Winery Cabernet Sauvignon
This 2019 Cabernet Sauvignon shows bright red berry fruits on the nose, alongside delicate floral notes of lavender and violet. Baking spice notes of caramel, black pepper, and clove also come through, an indication of the well-integrated oak character. On the palate, juicy cassis, blackberry, and red cherry are supported by hints of delicate red rose, tobacco leaf, and earthy forest floor, giving this Cabernet a richness and layered texture. Crispy, firm tannins provide a pleasurable mouthfeel with refreshing fruit and balanced acidity, developing into a long, smooth, dry finish. Incredibly approachable upon release, this dazzling Cabernet can be paired well alongside a variety of culinary dishes.
Heitz Cellar Napa Valley Cabernet Sauvignon
The Palate expresses beautiful aromas of blackberry contrasted perfectly with spiced notes of nutmeg. There is a luscious weight and texture to the wine, but also a racy edge of well-balanced acidity on the palate. A powerful, yet elegant wine with wonderful aging potential. A true expression of the Heitz winemaking philosophy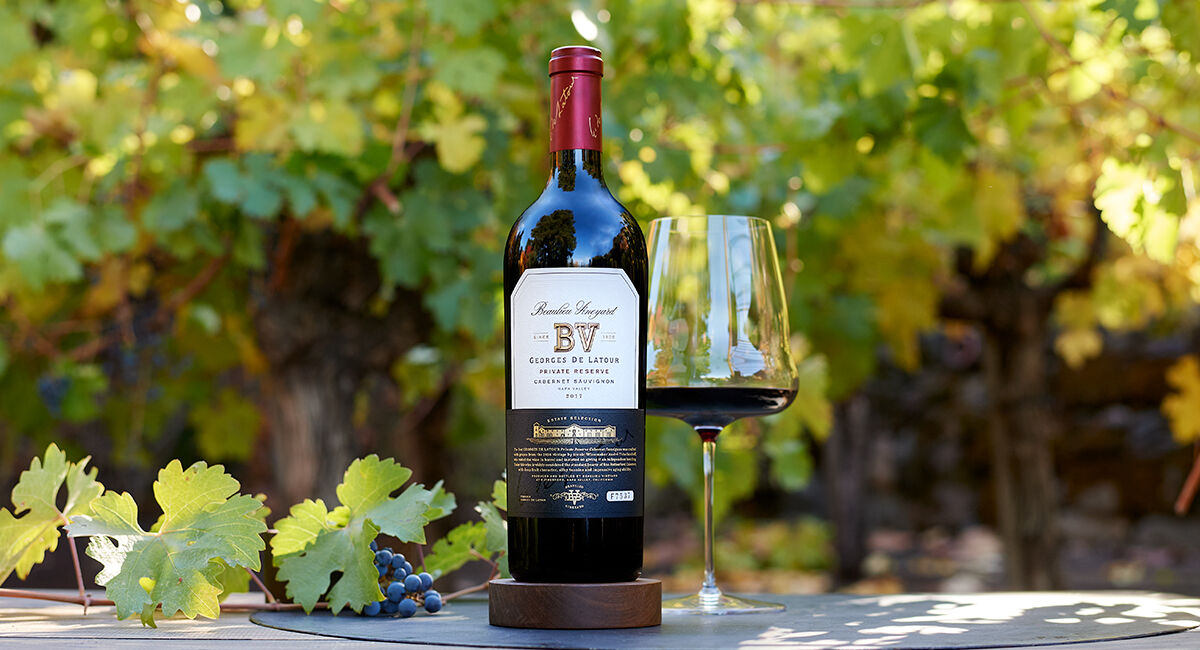 Beaulieu Vineyard Napa Valley Cabernet Sauvignon
Layers of wild raspberry, black cherry and juicy black plum followed by complex nuances of more brambly elements like savory wild sage, fresh mint and forest floor on the finish. The tannins are full and round giving the wine a silky, smooth texture and mouthfeel, with a delicate structure complementing the mouth filling flavors. Nicely integrated baking spice notes of cinnamon and brioche from toasted oak barrels are interwoven through the aromas and flavors, complementing the lengthy finish. This rich, mouth pleasing Napa Valley Cabernet Sauvignon is approachable and delicious now, yet promises cellar worthiness.
Buehler Vineyards Napa Valley Cabernet Sauvignon

The wine is brimming with fruit aromas and flavors biased to the black fruit end of the Cabernet spectrum: plums, blackberry, and black currant. Rich and full-bodied on the palate, this Cabernet drinks well on release but will soften and develop with additional age.
Beautiful aromas of blackberry and boysenberry pie, cassis, licorice, and sweet anise, pair gorgeously with hints of lightly toasted oak. A silky entry transitions to a very smooth midpalate with flavors of mixed berry fruit, lightly toasted oak, and sweet licorice. Well-structured and polished, this wine is filled with juicy acid and fine grain tannins that melt into a long mouthwatering finish.
Editor's Note: Tannins and oak, dark blueberries and tobacco
Bella Union Napa Valley Cabernet Sauvignon
The 2018 Bella Union is filled with luscious aromas of cherry cola, anise, and baking spices. Tension is exhibited on the palate as this wine is both fruit forward and restrained. Black cherry, blueberry and other briary fruit flavors guide the wine's bright midpalate, finishing with hints of cocoa and resolved tannins.
Editor's Note: Ripe red fruit and herbal undertones. Strong tannins and bright fruit
Duckhorn Cabernet Sauvignon

Beautifully rich and complex, this wine offers enticing aromas of huckleberry jam, black cherry and cinnamon spice, with hints of bay leaf, maple and violets. The lush dark berry and sweet baking spice notes are echoed on the palate, where the flavors are framed by a firm underlying structure and fine, dusty tannins that add depth and nuance to a long, robust finish.
Caymus Cabernet 2020 has a signature style that is dark in color, with rich fruit and ripe, velvety tannins – as approachable in youth as in maturity. We farm Cabernet grapes in eight of Napa's 16 sub-appellations, with diversification enabling us to make the best possible wine in a given year. Our Caymus Napa Valley Cabernet Sauvignon offers layered, lush aromas and flavors, including cocoa, cassis and ripe dark berries.
Editor's Note: Our crowd-pleaser and all time customer favorite. Sophisticated, dark, bold.


We hope that you've enjoyed our wine list. Napa Valley is full of some of the most prestigious and sought after wines and vineyards in the world. In the town of Napa alone, there are almost 200 wineries to choose from. From Napa Valley to Argentina, you can count on us to bring you the best wines at prices you'll love. Peruse our inventory for your favorite varietals or discover something new. Fill your cellar with premium collectible wines or stock up for a party with just a few clicks of your mouse. Shop for Napa Valley Wines online today!